shredders
Recycling metal into raw material pays off! By reducing the volume, you have less costs for transport and storage of your residual materials.
WEIMA shredders not only shred light metals such as aluminum or magnesium, but also steel shavings, copper and brass. Whether it concerns long profiles, cans, film or voluminous chips, chips and/or post-production stamping waste. But also wood residual waste or even batteries: WEIMA machines shred everything to size. Ready for recycling and making money.
Are you also a wood, plastic or metal processing company and can you also use such a shredder or briquette press?
Super Sharp Shredder Technology:
ROTOR
The innovative V-rotor with SuperCut cutting gap control guarantees optimum cutting geometry. The result: Homogeneously shredded material, high throughput, low wear level and low energy consumption.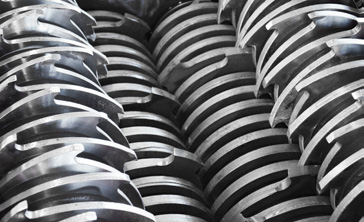 CUTTING DISCS
The metal is violently cracked and shredded by the claws of the cutting discs, then forced through the cutting gap of the reaming discs and finally discharged through a sieve mounted below the cutting discs.
ELECTRO-MECHANICAL DRIVE
The rotor is driven by a standard motor, a drive belt and the WAP gearbox developed in-house by WEIMA, which reduces the speed of the rotor.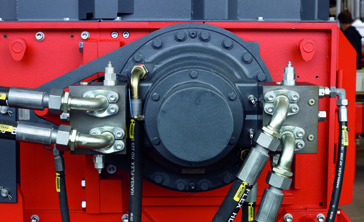 HYDRAULIC DRIVE
This powerful drive can withstand a wide variety of materials. Torque and rotor speed are controllable by a control pump without power peaks.